Jessica Napier Signs With Cincinnati State
Jessica Napier, Borderline 18 Red, a senior from Hamilton, accepted her scholarship offer from Cincinnati State.
Jessica, daughter of Jeff Napier, has been in the Borderline program since 7th grade. She has been a starter for Hamilton High for all 4 years of high school, she was captain of the volleyball team her senior year, and she was voted MVP her senior year. Jessica was was accepted for Who's Who in American High School Students, and she has competed in the Ohio Music Education Association, winning perfect scores for solo performances.
Jessica is looking forward to playing at Cincinnati State, where she plans on studying Psychology as a foundation for social work, following which she hopes to build on that volleyball experience with another program. Jessica's signing ceremony took place on February 20, 2001 in the Hamilton High Media Room.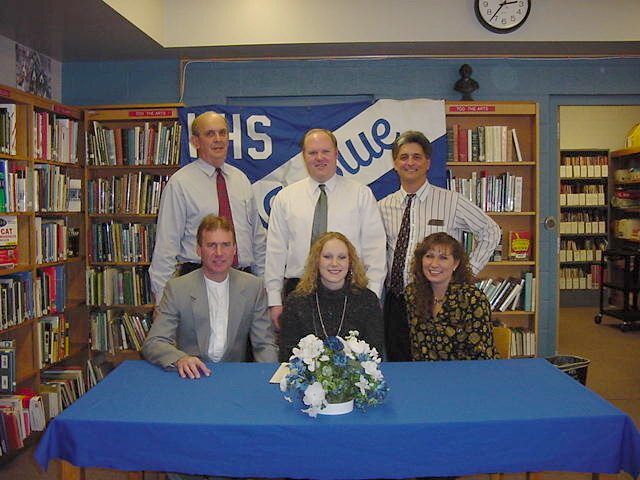 Seated, left to right: Jeff Napier, Jessica's dad, Jessica Napier, and Loretta Chaney, Jessica's mom. Standing, left to right: Larry Wood, Hamilton High Athletic Director, Jon Bennett, Cincinnati State Coach, and Art Faura, Borderline Coach.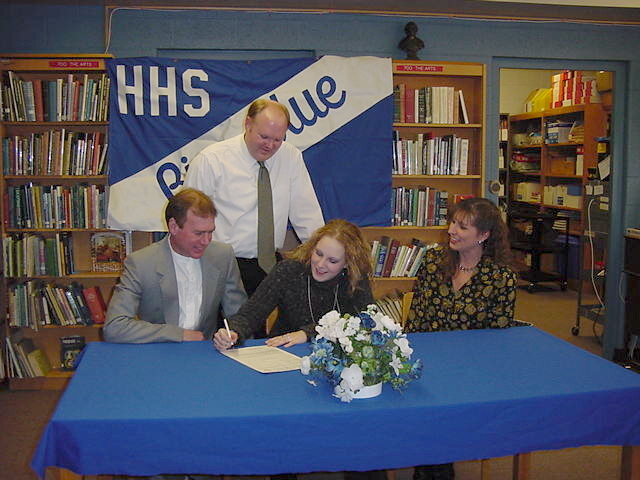 Jessica accepting her offer from Cincinnati State.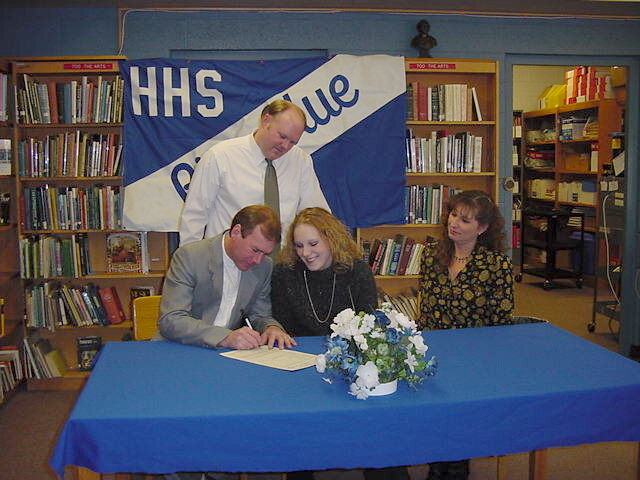 Jessica's father, Jeff, providing the final signature.