Borderline 15 Hawks 5th in Gold, National Division, at the USA Junior Olympic Volleyball Championships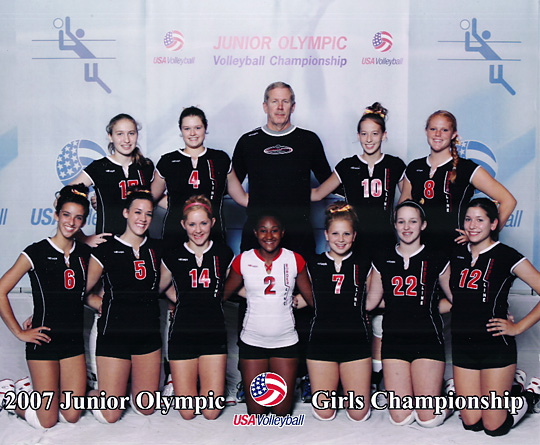 Coach Tim Mersch and the 15 Hawks showed up in Minneapolis, Minnesota, for the 2007 USA Junior Olympic Girls' Volleyball Championships on July 1, 2007, ready to battle for their place in JO history. With a great start on days 1 and 2 of pool play, the Hawks placed second to be seated second on the third day of pool play for Gold (Mizuno Northern Lights 25-22, 25-22; Santa Barbara 25-22, 12-25, 12-15; Arizona Storm 26-28, 25-14, 13-15; Triangle 15 Black 25-21, 25-20; Club South 25-17, 25-20). Day 3 was a fight for which the Hawks had to scratch and claw. Their first match of day 3 was against a team that they had played just two weeks earlier in Chicago and had beaten with ease, The Dead Frogs 15 Black. Borderline won 25-17, 25-17; a "cake walk". Not so lucky the second match, the Texas Tornados 15 Mizuno blew right through the Hawks 25-7, 25-18. Next game, the Challenge Match, we came in second in pool 2, so we had to play the winner of another pool, the Wisconsin Juniors. After taking a beaten from the Tornados, we administered a whooping on the Juniors, 25-12, 14-25, and 15-12... the Hawks were in the Elite Eight.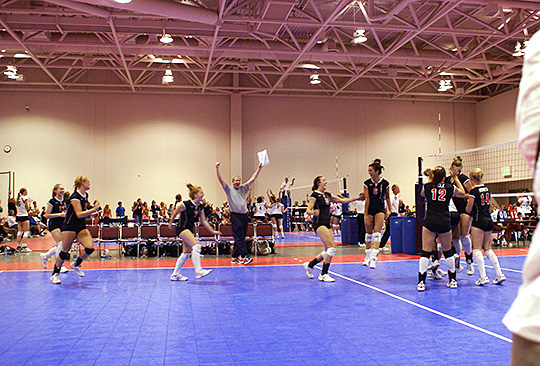 Going into Gold on day 4, three of the Hawks came down with the flu that was going around the convention center. This clipped the Hawks' wings, and we finished 5th, losing to City Beach 15 Black, 26-24 and 25-14.
As a final honor for the Hawks' 2007 season, Noelle Eagles was selected for the National Division All-Tournament Team.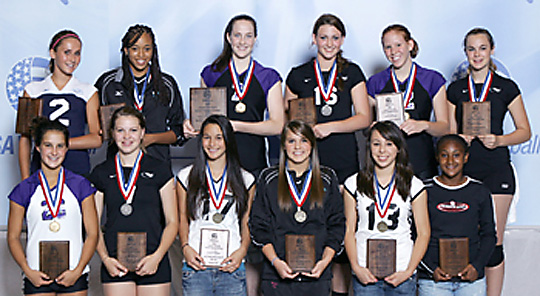 Thanks to all, and the Hawks will see you on the court in 2008!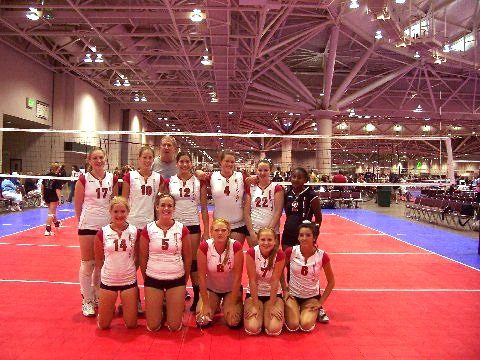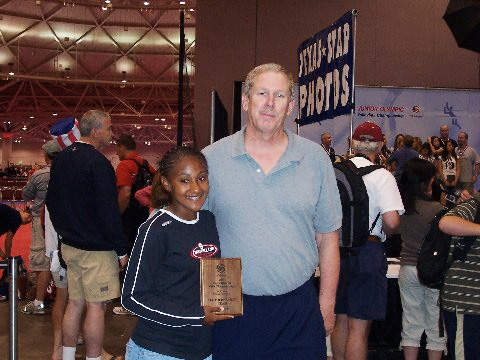 Noelle Eagles, 15 National Division All-Tournament Team 2007, and Coach Tim Mersch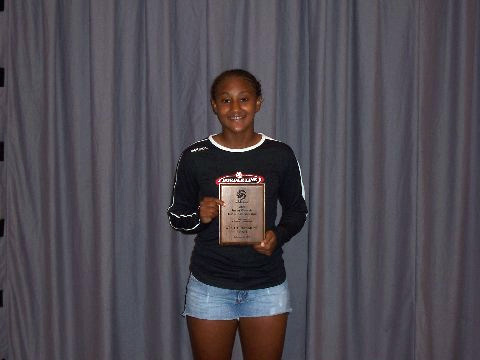 Noelle Eagles, 15 National Division All-Tournament Team 2007
See also