Borderline 16 Hawks 2nd at Asics Junior National Volleyball Championship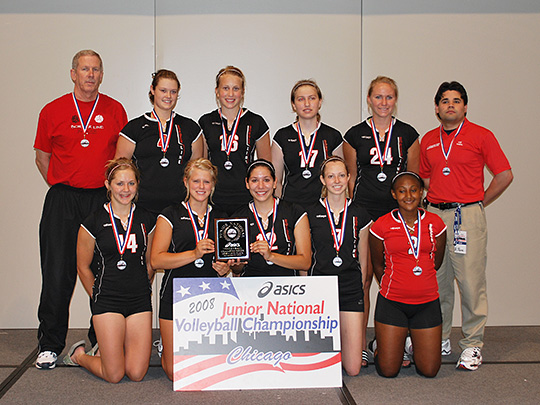 The 16 Hawks traveled to Chicago to play in the 48 team, Asics Junior National Volleyball Championships, 6/13-6/15. Opening the tournament, they cruised against their opponents with a dominating offense. Going into the medal play, the Hawks surprised a nationally qualified Chicago Juniors club in 2 games. The all OVR finals pitted Borderline against CVC 16 Black. The Hawks were handed their only loss of the tournament as they took second in gold. The Hawks compiled a 3-day tournament record of 9 victories against 1 loss.
They travel to Dallas and start play on July 1 for the USAV Nationals.