14 Red Bombers Finally Grab the Gold (22 Apr 06)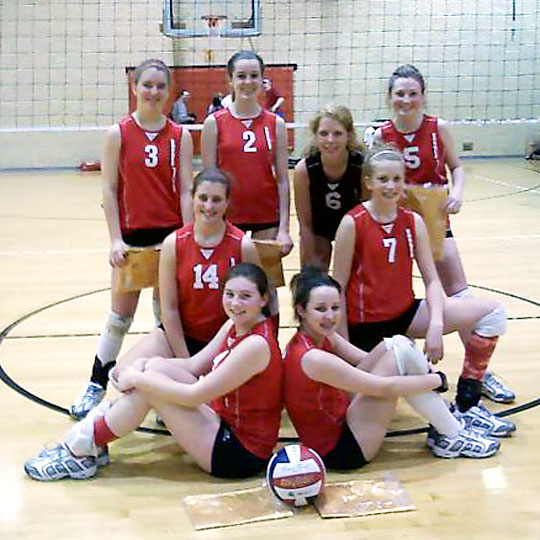 After finishing in the top 3 in most of their tournaments, this weekend (April 22) the 14 Red Bombers were able to push through to take gold at Withrow Court.
Undefeated the entire tournament, the Bombers started the day with 3 wins in an "all-Borderline" pool, playing competitive matches against 14 White Diamonds, 14 Black Thunder, and 14 RAVE. These victories led to a much-anticipated match against this season's apparent rivals, the Loveland VBC 14 Sharks, who had defeated 14 Red 4 times in previous tournaments. A very exciting, emotional match the Bombers took the Loveland to 3 games, defeating the Sharks 15-13 in the deciding game. This match, along with the final versus Decatur Force, can be attributed to a very strong, consistent offense, and a very intense level of determination demonstrated by every player.
Congratulations on a well-deserved win!