18 Hawks Make Club History at Northern Lights (30 Apr 06)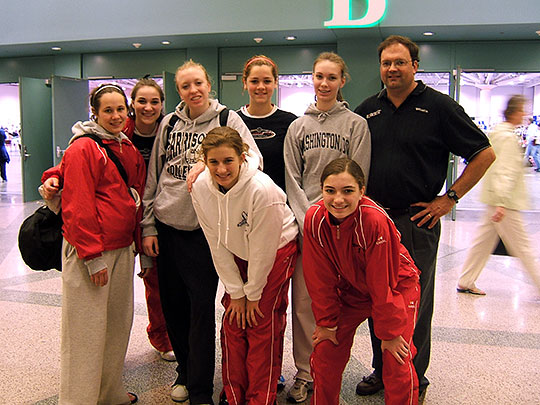 For the first time in Borderline history, a team has a top 5 finish at a National Qualifier. Not only that, it's also the first time a Borderline team has back-to-back top-10 finishes at national qualifiers. A top-5 finish at the Northern Lights up in Minneapolis, following a 9th-place finish at the Mid East Qualifier in Indianapolis and a top-6 finish at the Ohio Valley Region-MoltenŽ 2006 National Bid Qualifier, shows that the 18 Hawks are a team to look out for when they travel to Atlanta for the USA Junior Olympic Girls' Volleyball Championships in July.
I can't say enough how the depth of this team and staff keeps coming up big when it counts. The team has been red hot, matching up against the top teams in the country. Going north short handed didn't deter the focus, play, and execution of all the players. A never give up attitude and winning back-to-back one-game tie breakers to get into the gold round on Sunday was key to the weekend's success.